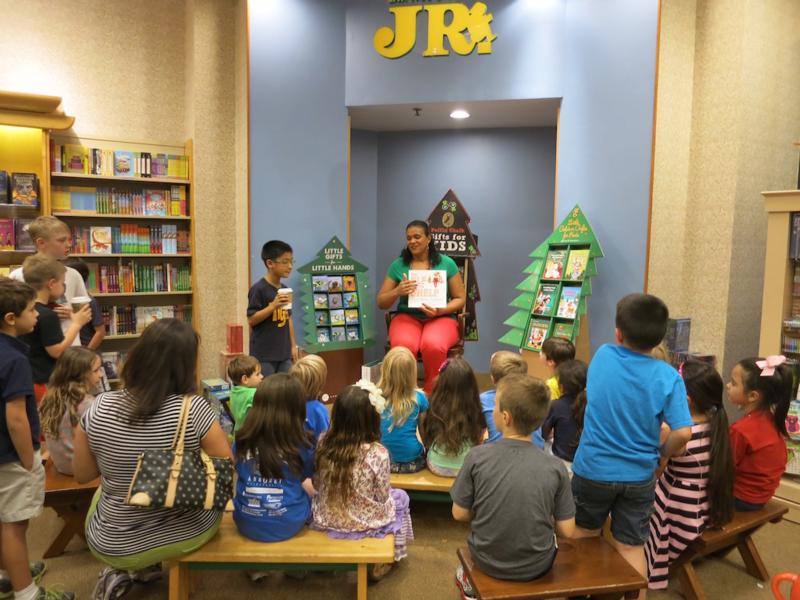 Dear Tiger Families,
Thank you to Mr. Florio and our students for an amazing Winter Concert last week! They did an incredible job! Also, thanks to our wonderful volunteers who helped set up and clean up after the concert!
We have some exciting events coming up! Please click on the links for additional information.
· 12/11 - Our Winter ASE Clubs start today. The club sign up period has closed. If you have any questions, please contact Norma Maiz at [email protected].
· 12/15 – Barnes & Noble Family Reading Night and Book Fair from 5:30-8:00pm at Barnes and Noble, located at 213 N. Dale Mabry for our fun Family Night of Reading. The Family Night of Reading will feature book readings by Principal Dosal, Ms. Sandoval, Mrs. Edwards, Mrs. Lempert, Mrs. M. Dosal, Ms. Trupp and Ms. Harahan. Mr. Tsourakis will read Elf on the Shelf at 7:00pm. Our students will enjoy fun crafts, hot cocoa and delicious cookies. There will also be a book fair and Grady will get a portion of any purchases made at Barnes & Noble the entire weekend. For more information on the event, click here: Family Night of Reading.
Can't attend our Bookfair in person on Friday? Visit https://www.barnesandnoble.com/h/bookfairs to support us online. Make sure you enter Bookfair ID # 12277448 at checkout.
We need volunteers to help run the craft table and replenish supplies during the event. Please register for a 30 minute volunteer shift here: Craft table volunteers. Thank you to everyone who volunteers! Your help makes these events a success.
· 12/25-1/8 – Winter Break – no school
· 1/9 – Students return to school
· 3/3 – Grady's adult only Auction Night at Christ the King. Click here to purchase tickets. To donate items for the auction, please contact Julie Alexander at [email protected]
As you are doing your Holiday shopping, please remember that you can use Amazon Smile and designate Grady to receive a portion of your purchases. To get started, please click here: https://smile.amazon.com/ch/23-7102322. Please share this link with friends and family so that Grady will receive portions of their Amazon purchases too.