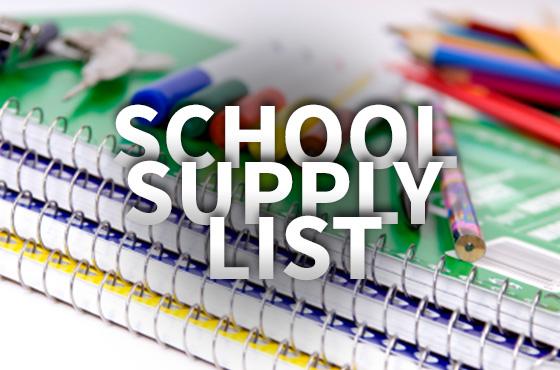 We are happy to announce that we are offering the SchoolKidz, School Supply Kit Program for the 2018-19 school year to make your back to school shopping quick and easy! SchoolKidz offers prepackaged school supply kits filled with the supplies requested per grade level (excluding backpack and nap mat). The kits will arrive to Grady with each student's name and grade level prior to the first day of school. They will be distributed in the students' classroom during open house.
Schoolkidz Kits must be ordered prior to June 1, 2018. To order your kit, please go to www.shopttkits.com and enter account #36155. You will then be prompted to select the grade level your child will be entering in August 2018. The shipping is already set to Grady Elementary School and there is no additional fee for taxes or shipping to the school.
Please note that the kits only include the supplies listed under components/description, but you can add items for your student including a backpack, lunch box, nap mat, water bottles and food jars. You can also add donation items for your child's class including Kleenex, disinfecting wipes, hand sanitizer, copy paper and sandwich bags to your order.
To see the full list of supplies included with each kit, please click on: Schoolkidz supplies.
Please contact Norma Maiz with any questions at [email protected].
Click on Grady School Supplies to view the full list of supplies for the 2018-19 school year. Click on ASD School Supplies to view the supplies for our ASD students.
Related Files