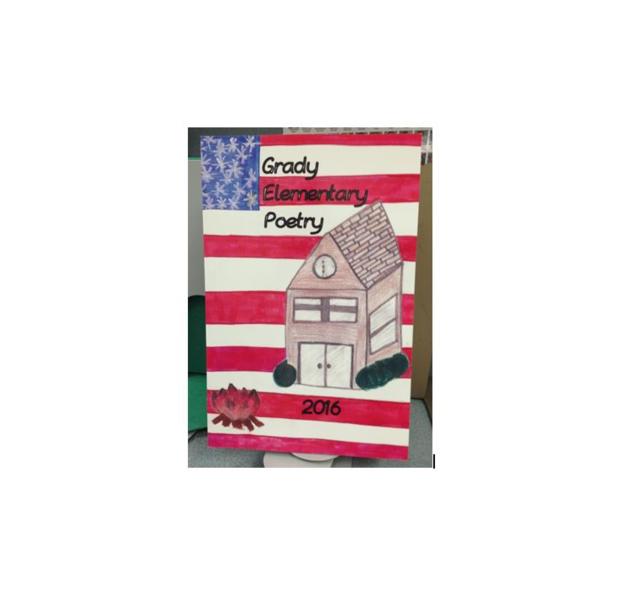 Grady's fourth grade students are now published poets!
Our fourth graders worked on poetry for Poetry Month. This year (for the first time) in addition to binding their own work, we selected their favorite poems and compiled those poems into a published (paperback) book. Each fourth grader has a poem in the book.
Students also submitted artwork for the cover of our book. The cover selected was illustrated by Sydney Nichols, fourth grade student at Grady.
We sold the books for $10.00. The proceeds of the book are being donated to Camp Corral. We are proud to say that we have collected $420.00 in profit that will be donated to Camp Corral!
Camp Corral is a non-profit organization dedicated to transforming the lives of children of wounded, disabled and fallen military heroes by providing a unique summer camp experience with peers who share similar experiences.
We are so PROUD of our Fourth Grade!!!