Welcome to Grady Elementary
Message About Student Achivement
This year our students and faculty will be "Grady Strong." We are so excited to begin another wonderful year at Grady.
Grady Elementary is an "A" School, a Five Star School, a Red Carpet School, and a Golden School Award Winner, as determined by the Florida Department of Education. We were the top-ranked school (#1) among all South Tampa schools in FCAT points for 2014 and FSA points for 2015 and 2016. We are a top three school in the Hillsborough County Public Schools 2017 Teaching, Empowering, Learning and Leading ("TELL") Survey.
Vision Statement
Grady Elementary will be a leading school in developing successful students.
Mission Statement
Grady Elementary will provide all students the opportunity to acquire the knowledge and skills necessary to realize their potential in a positive, academically challenging, and safe environment.
Grady Elementary At A Glance
To learn more about Grady Elementary, please click here: More School Information
To learn what documents you will need for registration, please click here: Documents Needed For Registration
Registration forms are available in the front office of the school. Contact Ms. Tanski at (813) 872-5325 for additional information regarding registration.
To see photographs of happenings around school, please click here: Photo Galleries
School Boundary Map
Reprinted from HCPS School Locator - school boundaries subject to change -consult source material to ensure continued accuracy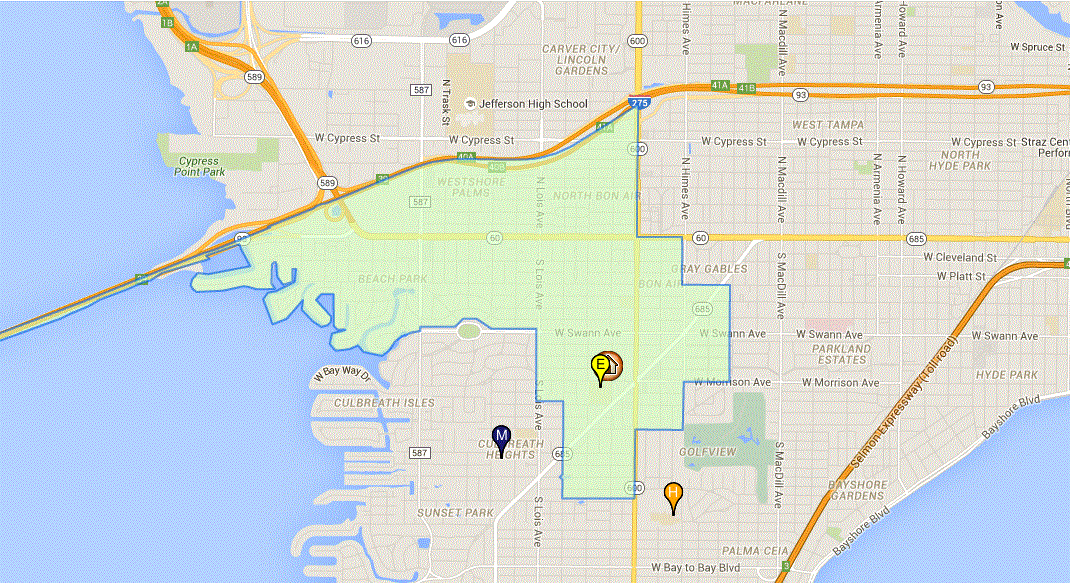 H.W. Grady Elementary School History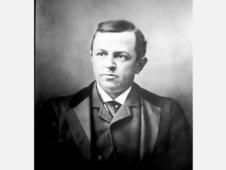 Henry Woodfin Grady Elementary School was built in 1958 on nine acres of land in South Tampa. The school was named after a leading American journalist and noted orator of the Reconstruction period. Henry W. Grady was born in Athens, Georgia, and graduated from the University of Georgia in 1868. He served as managing editor of the Atlanta Constitution from 1879 to 1889. Click here to read more about Henry Woodfin Grady.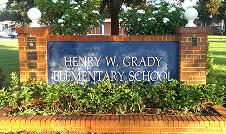 Grady Elementary is located in South Tampa and is known for its excellence in education. Its red brick building, huge glass pane windows and open campus is nestled between Church Street and Lois Avenue.
The school colors are gold and royal blue, and the school mascot is the tiger.