A message about the After School Enrichment ("ASE") Clubs Program: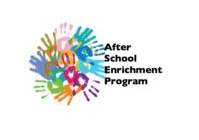 PTA AFTER SCHOOL ENRICHMENT WINTER CLUBS
BEGIN DECEMBER 11, 2017
Dear Grady Parents,
The sign up period for Winter Clubs will begin on Friday, November 17. The clubs will begin the week of December 11-14. There will be no clubs the week of January 9-12, it is the first week after the winter break. Clubs end the week of March 5-8, the week before Spring Break. there will be 9 sessions of Monday Clubs (January 15 is a student holiday) and 10 sessions of Tuesday through Thursday clubs.
We have a first-come, first-serve online sign-up and payment process for clubs. To see club descriptions please go to http://gradytigers.org/ase-club-list. Once you are ready to sign up, please go to https://gradytigers.org/ase-club-signup. You can sign one child up for multiple clubs at the same time, but you must do a separate registration for each child. Online registration requires use of our CISCO-Certified secure link to pay by credit card (all major credit cards are accepted). If you wish to pay by check or in installments, paper sign up forms will be available in the front office. Signing up online has the advantage that you will immediately know if your child is accepted into the club.
All clubs meet for one hour after school. Students are encouraged to bring a snack to eat prior to each club meeting. Students in athletic clubs are required to bring water to drink during the club. Monday clubs begin at 1:30 pm and end at 2:30 pm. Tuesday through Thursday clubs (there are no clubs on Friday) begin at 2:30 pm and end at 3:30 pm. At the end of the club, YMCA students will be returned to the cafeteria and all other students will be taken to the car loop for car line pick up. You must have a car line pick up card displayed on your dashboard during ASE Club pickup. Daycare vans may also pick up in the carline for ASE Club dismissal only. You must make separate arrangements with private daycare providers for ASE Club pickup. If you need an extra car line pick up card, they are available in the front office.
Late pick-up policy: There is a $20 late fee to be paid in cash to the ASE Club Coordinator for child pick-ups that are more than 15 minutes after the stated pick-up time. This fee, if incurred, must be paid before the student attends the very next club session. Continued failure to pick your child up on time will result in termination of participation in the Enrichment Program.
Club switching policy: We will grant requests to switch clubs so long as those requests are made after the first club meeting and before the second club meeting. If you have any concerns of questions about clubs, at any time, please reach out to our ASE Club Coordinator.
Code of Conduct: Students are expected to meet the same code of conduct in ASE Clubs as during school hours. A student's participation in ASE Clubs is at the sole discretion and permission of Grady Elementary PTA. Grady Elementary PTA reserves the right to exclude or remove students from the ASE Club Program based upon conduct. There are no refunds of club fees.
Please contact ASE Club Connection, Norma Maiz, with questions at [email protected]. We are excited to offer these clubs to you and hope that your children enjoy them.
Sincerely,
Grady Elementary PTA
To see after school clubs in action, click here: All Clubs Art Club Lego Club